Nature Retreat
Cabins, "Tree Houses" & More
near Crater Lake in Oregon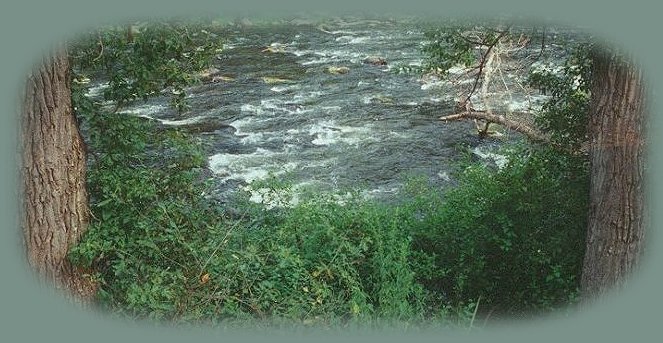 Hiking trails river side
Upriver from the retreat offers a short secluded hike along the opposing side of the road or a longer hike atop the ridge above. The paved road is excellent for biking, a shallow roadside cave will be encountered along with beautiful river side scenery & historic buildings at the old Bray Mill site.
Other Special Scenic Places nearby, close to Crater Lake National Park, Klamath Basin birding trails, wilderness hiking trails, national wildlife refuges and wetlands too.
Forward ~ ... Bray Mill and the Cliffs, upriver from the retreat.
Back ~ and the simple beauty walking along the river.
You are here - Home Page > Website Directory > Relax and enjoy: Hiking along the
river at the retreat: Introduction > Hiking along the river.
Nature Retreat
Cabins, "Tree Houses " & more
in southern Oregon
The retreat is a non-smoking facility.